. one-hundred and seventeen (MICHAEL!! NOO!! )
6/26/2009 01:35:00 AM
SERIOUSLY? WHAT!?!?!
NO.

Thats the first thing I thought when I got the news.
I was extra shocked, I was sure it was a joke of some kind, a sick joke, but a joke none the less. I was

SO EXTREMELY DEVASTATED.
here are a few of my favourite MJ songs. And even though he did all the surgery he's still a phenomenal black man, under all that. He's still a creative genius, and an inspiration to many.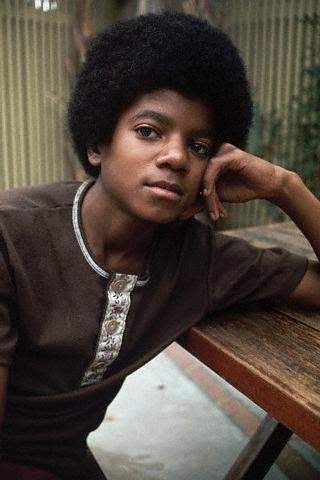 I was thinking about

ORIGINALITY

. My friend called me original..
However i told her, that I get influenced by many. I think, nothing is very original anymore, and wether you like it or not. However, there are those people who do a good job taking their influences and mixing it into their own..but not fully copying their influential person, or object, or whatever. M.J was and is one of those people.
I like to think I am one of those people. And there aren't very few... but there aren't too many.
REST IN PEACE MICHAEL JACKSON.
----------------------------------------------------------------------------------------------
http://www.youtube.com/watch?v=zN8w-MHLDJ4
ACAPELLA OF STRANGER IN MOSCOW... WOW. MICHAEL'S VOICE IS SERIOUS.
I COULDNT GET SOME SONGS, THEY WERE UN-EMBEDABLE.
LOVE YOU MICHAEL JACKSON.
I WISH I COULD ALL THE SONGS.... BUT DAMN UN EMBED NESS!!
Michael Jackson is The King



I LOVE Michael Jackson.

If you have turned your back on him, you are an ass hole. Plain & Simple.

Why?
1. The family that charged him were previously jailed for shop lifting from a department store. Real Credible, Right?
2. Have you ever seen MJ in shorts, a tank top or flip flops..EVER? No. Hmmm, I wonder why?
3. "Bad" and "Thriller" sell more units that all of the artists on Billboards monthly Top 40 combined (for that year) since their
release 20+ years ago.
4. Read this.
5. Watch these.

PEACE, LOVE, LEARN, CARE, LIVE, REMEMBER, AND BREATH FRESH AIR.