No. 1 Ladies Detective Agency. I LOVE IT!!
3/29/2009 09:42:00 PM

Oh my gosh, this show is AMAZINGLY funny, intense, and FULL OF INSIGHT.
I love Jill Scott, and she is a great actress, I already knew she was good, but to pull off a great African accent...thats awesome.
If you check out my Twitter Tweets you'll see, that I was enjoying the show.
If you haven't seen it already, I think you should Hit it up on YOUTUBE, cause it's a really great show. I was watching it and I was seeing all that Natural hair for 2 whole hours going....HELL YES!
Though there were some permies, I didn't pay them any real attention. I loved the naturals I saw...and all the permies were negative-ish characters...I soon observed during the show.

Here is a quick synopsis of the show:
The eponymous agency is located in Gaborone, capital of Botswana. Its founder is a Motswana woman, Mma Precious Ramotswe, who features as the stories' protagonist and main detective. The episodic novels are as much about the adventures and foibles of different characters as they are about solving mysteries.

Jill Scott plays Mma Precious Ramotswe.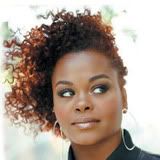 Anika Noni Rose, plays Mma Makutsi. And BOY is she funny in this series, I love her character to death. Anika was the skinny girl in Dreamgirls, and no need to worry, she is all natural in this series.



Lucian Msamati, plays Mma Precious's friend and a mechanic named JLB Matekoni



The series is great.
I reccomend it, and i give it 9.9 stars. It is missing that .1 because I must admit, it isn't as addicting as Gossip Girl or anything...however it's still excellent for its first episode.

Im going to go to bed now.

S'later!
-Sharz!
listen to this..
love the song.

I Want You - Erykah Badu